Compassion for Others — A Key to Healing
Why Are So Many Christians Sick?
Why are so many Christians sick? There are many reasons such as inherited disorders, lack of proper diet and exercise, injuries, and in some cases sin. Could one of the reasons for illness be to motivate us to show compassion on those who are sick, including praying for them?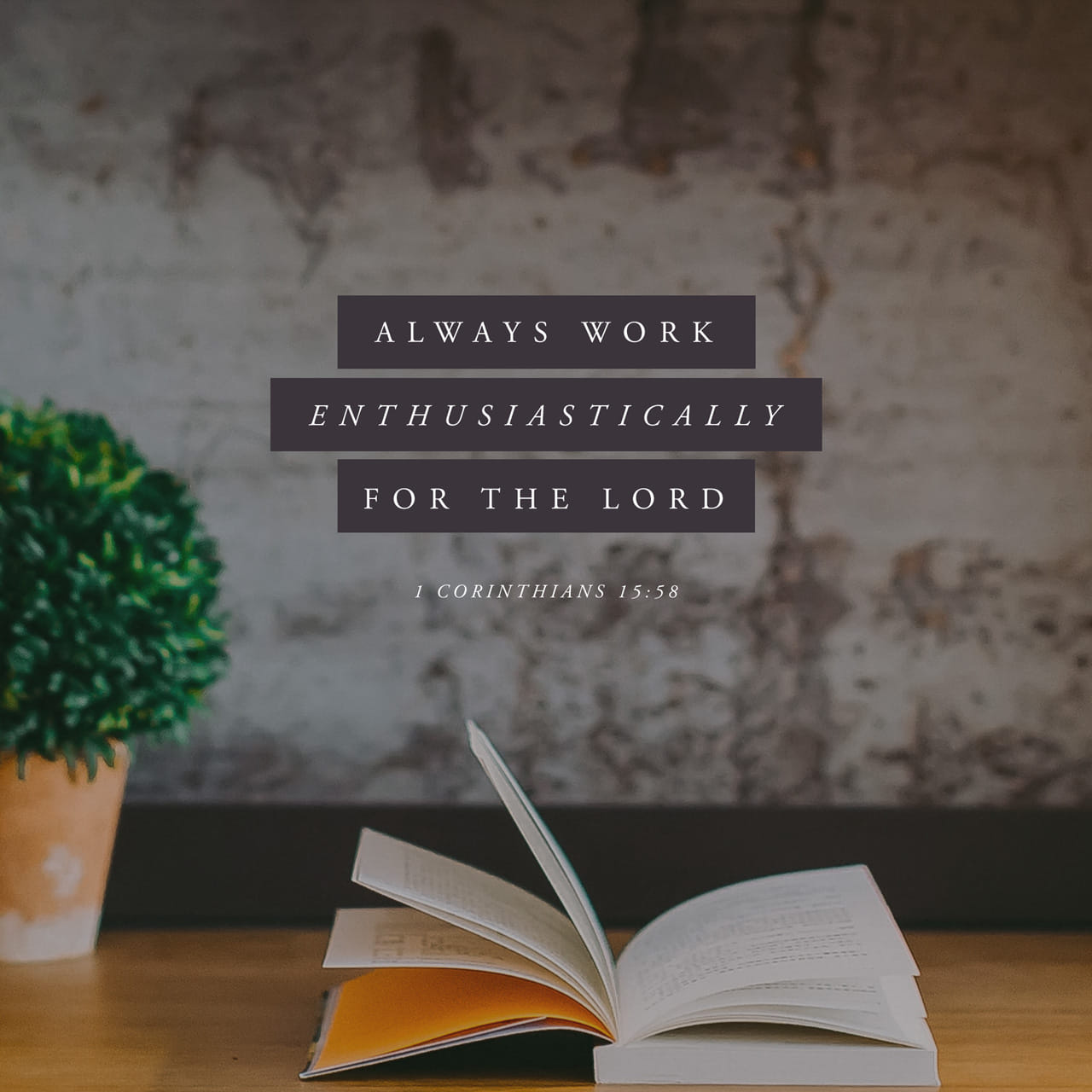 This article explains the importance of compassion on others who are sick in seeking healing from God for oneself. Such compassion includes intercessory prayer, fasting, and visiting the sick.
Many in the Church of God at Corinth were sick and in some cases had died at an early age. The apostle Paul states the reason for these illnesses and early deaths in I Corinthians 11:29-30:
"29For he that eateth and drinketh unworthily 1 corinthians 15 58 kjv, eateth and drinketh damnation to himself, not discerning the Lord's body. 30For this cause many are weak and sickly among you, and many sleep." (KJV)
How were they eating and drinking in an unworthy manner? They were making the remembrance of Christ's sacrifice into a party. However, the root cause of their doing so was that they despised the Church of God and looked down on the other members of the church who were poor.
They did not have much brotherly love at the time that Paul wrote I Corinthians as shown by their contentions (I Corinthians 1:11), envying, strife, divisions (I Corinthians 3:3), and going to court with each other (I Corinthians 6:6).
The Lord's Body
What is the Lord's body? It was his body that was sacrificed to pay the penalty for sin. He was also beaten with stripes so for the purpose of physical healing for those who seek and obey God (Isaiah 53:5, Matthew 8:15-17, and I Peter 2:24).
However, the body of Christ is also the Church of God as Paul tells us in the next chapter. In I Corinthians 12:25-27, Paul wrote the following:
"25That there should be no schism in the body; but that the members should have the same care one for another. 26And whether one member suffer, all the members suffer with it; or one member be honoured, all the members rejoice with it. 27Now ye are the body of Christ, and members in particular." (KJV)
How much Christians appreciate the sacrifice of Christ is reflected in how they treat each other.
Importance of Love
What is the next chapter? It is I Corinthians 13, which is the famous love chapter. I Corinthians 13 is not just an isolated great chapter of literature in the Bible. The sacrificial love described in I Corinthians 13 is the solution to the problems that the Church of God at Corinth had that Paul described in earlier chapters.
Indeed, lack of love can lead to many physical and emotional diseases. Dr. S. I. McMillen wrote in None of These Diseases "Without love–that thoughtfulness and keen consideration of others–man is likely to perish from a variety of diseases of mind and body." [S. I. McMillen, M.D., None of These Diseases, (Westwood, N. J.: Spire Books, 1967) p. 77]
Lessons from Sickness and Suffering
When we are sick, we learn to have more empathy and love for others. Many in the Church of God are sick to help us develop more compassion for others. We need to learn to comfort others who are sick and suffering other trials.
When a person is in a hospital bed, even a couple of days can seem like an eternity. And the pain that can appear following surgery once the anesthesia has worn off can be the most excruciating pain imaginable.
If we have experienced such suffering, we are more likely to have compassion on others who are going through such trials. Might God also allow some who are very compassionate to suffer so that others in the Church of God can learn to pray more for them and show more compassion on them?
Being Anointed and Praying for Others
The apostle James wrote that when we are sick we should call for an anointing by the elders of the church as recorded in James 5:14-17.
"14Is any sick among you? let him call for the elders of the church; and let them pray over him, anointing him with oil in the name of the Lord: 15And the prayer of faith shall save the sick, and the Lord shall raise him up; and if he have committed sins, they shall be forgiven him. 16Confess your faults one to another, and pray one for another, that ye may be healed. The effectual fervent prayer of a righteous man availeth much. 17Elias was a man subject to like passions as we are, and he prayed earnestly that it might not rain: and it rained not on the earth by the space of three years and six months." (KJV)
The message of the book of James is demonstrating faith by works, especially works of compassion. James states that pure religion includes visiting orphans and widows in their trouble (James 1:27). He also writes about providing food and clothing to needy people in the church (James 2:15-16). Further, he addressed the importance of mercy and good fruits (James 3:17). He goes on to state that sin includes not doing good when we know we should do it (James 4:17).
While praying for ourselves when we are sick is certainly good to do, these verses say to pray for one another and be anointed by the elders in the church that we may be healed. That instruction is consistent with the instructions to be compassionate throughout the book of James. We must inform others of our infirmities so that they can pray for us. We must pray for others who are ill so that we ourselves can be healed.
The Relationship of Fasting to Healing
One of the ways we can grow closer to God is by fasting. Fasting is a means of afflicting our soul and as such it can also help us to have more compassion on others who are ill–especially if we have been blessed with good health and have not experienced intense physical suffering.
The pain of fasting is nowhere near as intense as the pain that others feel who have bone cancer or the pain that one feels following major surgery. However, afflicting our soul by fasting can help us to understand better the physical suffering of those who suffer from illness. Fasting for others who are ill can show God that we do want to feel their hurts and our hearts are in our prayers for them because we care. Fasting should change us and help to motivate us to have more compassion on others.
God is not impressed if we fast for pride in a futile attempt to gain His favor. What does God want us to learn from fasting? The answer is in Isaiah 58:6-9.
"6Is not this the fast that I have chosen? to loose the bands of wickedness, to undo the heavy burdens, and to let the oppressed go free, and that ye break every yoke? 7Is it not to deal thy bread to the hungry, and that thou bring the poor that are cast out to thy house? when thou seest the naked, that thou cover him; and that thou hide not thyself from thine own flesh?
8Then shall thy light break forth as the morning, and thine health shall spring forth speedily: and thy righteousness shall go before thee; the glory of the LORD shall be thy reward. 9Then shalt thou call, and the LORD shall answer; thou shalt cry, and he shall say, Here I am. If thou take away from the midst of thee the yoke, the putting forth of the finger, and speaking vanity." (KJV)
According to the Critical and Explanatory Commentary on the Whole Bible by Jamieson, Fausset, and Brown, the word healing in verse eight literally means "a long bandage, applied by surgeons to heal a wound." Fasting can help us to seek God and His will. David, a man after God's own heart, fasted when others were ill. David sought God by fasting when his enemies were sick (Psalm 35:13). David also fasted for his child that he had with Bathsheba was ill (II Samuel 12:16).
What Job Had to Do Before God Healed Him
Job was an upright man who feared God and avoided evil. Yet, God allowed Satan to take Job's property and family, but Job retained his integrity.
Then God allowed Satan to strike Job with sore boils all over his body. Job's flesh was filled with worms and dust. His skin was broken and ugly. God later healed Job of his infirmities. What did Job have to do before God healed him? The answer is in Job 42:10.
"10And the LORD turned the captivity of Job, when he prayed for his friends: also the LORD gave Job twice as much as he had before." (KJV)
The word "losses" literally means captivity, that is, what was captured from Job. One of Job's losses was his good health.
Yes, God is a merciful God, and he wants us to become compassionate and merciful. The merciful will receive mercy (Matthew 5:7).
Was Job on the mind of James when he wrote his epistle? That is an interesting question. Thankfully, it is one about which we do not have to speculate. In Chapter 5, the very same chapter where James gives instructions on being anointed and praying for others who are sick, he writes in verse 11:
"11Behold, we count them happy which endure. Ye have heard of the patience of Job, and have seen the end of the Lord; that the Lord is very pitiful, and of tender mercy." (KJV)
So, James was clearly thinking about Job when he wrote his epistle.
Jesus Christ is very compassionate and merciful. He was severely beaten before he was crucified and gave his life for us so that by his stripes we can be healed. As Christ gave his life for us, we should also give of our time in praying for our spiritual brothers and sisters who are ill if we ourselves are to be healed when we are ill.
Conclusion
Sometimes God chooses not to heal us in this life for reasons we do not fully understand. Even Paul was not healed of a problem for which he sought the Lord three times (II Corinthians 12:7-10). However, compassion for others, including intercessory prayer, fasting, and visiting the sick are keys to our own healing if it is God's will to heal us in this life.
If we want to be forgiven, we must forgive (Matthew 6:15). If we want to be healed, we should have compassion on others and pray for them. We should pray for our friends even as Job did. If God required Job to pray for his friends before he could be healed, does God expect any less of us?
The woman who had an issue of blood was healed when she touched Christ (Matthew 9:20-22). In a spiritual sense, we can still touch Christ today through our compassion for others who are ill.
In the parable of the sheep and goats (Matthew 25:36), Christ says to the righteous that "I was sick, and ye visited me: I was in prison, and ye came unto me." (KJV)
They asked when was it they saw Christ sick. They had made showing compassion on the sick a way of life. He told them that when they visited one of the least of his brethren they did it unto him (Matthew 25:39-40). We should show compassion on others who are sick, including praying for them. Our prayers for them should ascend daily to heaven and fill the nostrils of God as sweet incense (Revelation 8:3-4).