Interesting Directions and Scenarios for Chinese Investors
When Chinese investors examine a business project, they will pay attention to the owner scenario of development actions last of all. They are very critical and that's why they will view successful variant of proposed project last of all. Usually, Chinese investors try to look through all possible ways of development and cooperation with potential partner-company.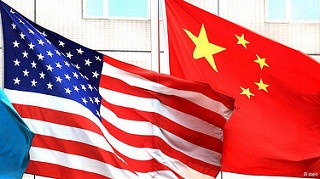 The first such strategic scenario is potential development of the company in international level. Therefore experienced manager should do accent on size of the project and possibilities of participation in international market relations.
The second scenario is possible adoption of know-how, innovation decisions, products and their use for Chinese market. Sometimes, they do copies of the projects. In such way, it is necessary to be attentive to own unique technologies and it is better to take out the patent for unique products. In general, Chinese look always benefits for own business China's silk road economic belt.
As for the main directions of business, which are interesting for Chinese investors, first of all, these are natural resources, new marketing outlets and technologies. For example, Russia is attractive as marketing outlet in area of automobile industry, car parts. Chinese businessmen are also interested in Russian natural resources; however, they are not satisfied with high risks and absence of any guaranties. This is connected with strict national resource control and quota system.
The other interesting directions are production technologies, information, material, education, management technologies and others. This interest is also confirmed with fact, that the share of new Chinese product lines is 60% during last 10 years. For the comparison, analogical index of the USA is 10%. Moreover, the share of Chinese investment, which were given for development of production, is 75% in general investment amount of China for the last 5 years. That means, that any projects directed on technology and production growth will be attractive for Chinese investors and have high potential.
The directions, which could be interesting for Chinese according the geographical criteria, are Africa, Europe. For instance, the share of investment to Africa increased on 17% for the last years. The majority of investments were directed on purchasing of natural resources, as Africans mangers provide somehow guarantees and minimize risks. Unfortunately, Russia is not the first in the list of countries, which provide natural resources.
The area, which are very interesting for Chinese recent years, are information technologies. China cooperate successfully in this direction with the USA and Japan. They are interested in semiconductors and other materials, which are necessary for production of TV sets, space products, aerospace products and domestic appliances.
As for Russia, one of the most interesting direction for Chinese businessmen could be medicine. There are many amazing medicine business projects. Moreover, a number of professors have successfully practice in China. At the same time, not all Russian projects suppose development of Chinese business and this is a weak point. For example, if manager from Russia presents his project about opening of medicine center in Moscow for Russian, it will be not so attractive. Obligatory, it should be connections between project and development of Chinese economy.
To conclude, a foreign manager should know, that Chinese are sceptic all time about proposed project and will try to find other variants of interaction and to benefit from the project for Chinese business development. Moreover, there are a range of possible directions, which are interesting for Chinese investors. The main of them refer to natural resources, new marketing outlets and technologies.